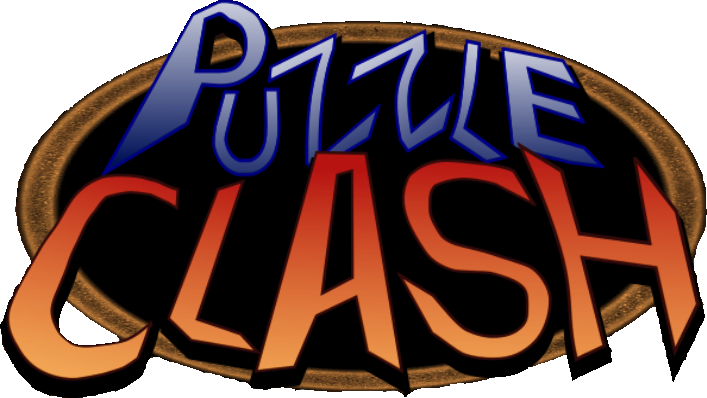 Puzzle Clash
A downloadable game for Windows
"When the Demiurge returns, no dream is too far ..."
Puzzle Clash is a 2D game about a championship of arcane forces promoted by a divine entity that created the world of Nova. From noble warriors to queens, from mad geniuses to beings of other dimensions, the chosen ones will need quick thinking and good judgment of the use of their resources to excel in their battles.
After all, only one will have their wish granted.

Match stones in this puzzle against an opponent in real time.
Each player has their own board and cursor, be fast or see victory slip from your fingers.
6 characters with distinct features and special unique abilities.
Create devastating combos and turn the tables.
Invite friends to play in Hotseat mode or test your skills against a relentless AI.
Character! So secret! Wow! Try visiting all the characters on the selection screen, from random selection, counter-clockwise and then to the right. Woof woof!
Minimum Requirements
Operating System: Windows XP / Vista / 7/8
CPU: Intel Core 2 Duo 2.0 GHz or equivalent AMD
RAM: 2 GB
GPU: 256 MB video card with support for DirectX 9.0
Resolution: better played on 16:9 screens
"Quando o Demiurgo retornar, nenhum sonho estará longe demais..."
Puzzle Clash é um jogo 2D sobre um campeonato de forças arcanas promovido pela entidade divina que criou o mundo de Nova. De nobres guerreiros a rainhas, de gênios loucos a seres de outras dimensões, os escolhidos terão que ter raciocínio rápido e bom julgamento do uso de seus recursos para se sobressaírem em suas batalhas.
Afinal de contas, apenas um terá o seu desejo atendido.
Combine pedras nesse quebra cabeça contra um oponente em tempo real.
Cada jogador tem o seu tabuleiro e cursor, seja rápido ou veja a vitória escapar de seus dedos.
6 personagens com características distintas e habilidades especiais exclusivas.
Crie combos devastadores e vire o jogo.
Convide amigos para jogar no modo Hotseat ou teste suas habilidades em partidas contra uma inteligência artificial implacável.
Personagem secreto! Experimente visitar todos os personagens na tela de seleção, a partir da seleção aleatória, no sentido anti horário e então para direita. Au au!
Requerimentos Mínimos
Sistema Operacional: Windows XP/Vista/7/8
CPU: Intel Core 2 Duo 2.0 GHz ou equivalente AMD
Memória RAM: 2 Gb
GPU: Placa de vídeo de 256 Mb com suporte a Directx 9.0
Resolução: melhor jogado em telas 16:9
Developers
César Meira de Souza
Jorge A. F. de Souza
Luiz Vitor Soares
Contact
paranauestudio@gmail.com